Children's ministry may be the
most important ministry
in the church.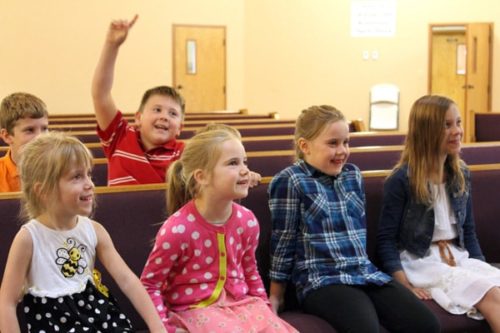 Children's ministries help set the foundations of faith, built on the gospel.  As those who love Jesus and love our children, we take this fact very seriously.
Sunday School
Sundays at 9:00 am (September - May)
3-5 year olds
K - 1st grade
2nd - 3rd grade
4th - 5th grade
6th - 8th grade (Junior High)
9th - 12th grade (Senior High)
According to John 4:23, worship is to know God and to love God in Spirit and in Truth.  Sunday school is a place that children of all ages are given the opportunity to worship by leading them to acknowledge who Jesus is and to express love for Him personally and corporately. Students worship by singing, praying and listening to Bible stories. They worship when they are involved in activities that have been carefully planned by a loving teacher who relates Bible verses and Bible stories to each students' life.
Nursery
Sundays at 10:00 am to 11:00 am
We offer nursery for children 0 - 5.  Our nursery is staffed with volunteers who love Jesus and love children.
We want the youth
in our community
find our church
a place to fit in
Youth Group
Wednesdays at 7:00 pm - 8:30 pm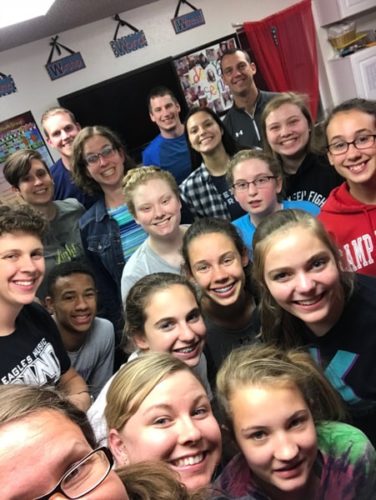 Red River Youth Group is a small group ministry for grades 6 - 12, meeting meet every Wednesday night at 7:00 pm - 8:45 pm.  This is a place where our students are loved, encouraged, challenged and strengthened as they grow in their faith.  Our youth group is open to everyone, regardless of their church affiliation.
Our Wednesday night gatherings are structured after the 4 W's:
Welcome
Focus: One another
Aim: Building relationships within the group
The welcome time is an ice-breaker or a game to get the group interacting together. These activities vary from questions we ask to get to know one another, to games play to interact together, to activities we do to laugh together.
Worship
Focus: Us to God
Aim: To focus our attention on Jesus
The worship time is when, as a group and as individuals, we turn the focus away from ourselves and focus on God.  This is often done through singing worship songs.
Word
Focus: God to Us
Aim: Allow God to speak to us as we study His word
The word time is focused on lessons and topics that are relevant to teenagers. We dig into God's word and read the scriptures and learn together what the Bible is teaching.
Witness
Focus: God to others - through us
Aim: Allow God to reach and minister to others outside of this group through us
The witness time includes a time of prayer with an expectation that God hears us and uses us to reach our community for him. Along with prayer, we spend time together discussing ways to apply what we have learned, how to live in this world being set apart from this world - being world changers.
Fun Nights
In addition to our weekly Wednesday night gatherings, we have regularly planned game night/outings to gather and build our community on a personal level. Fun nights are a great opportunity to WITNESS by inviting friends to a safe, fun, and welcoming environment.
Events & Trips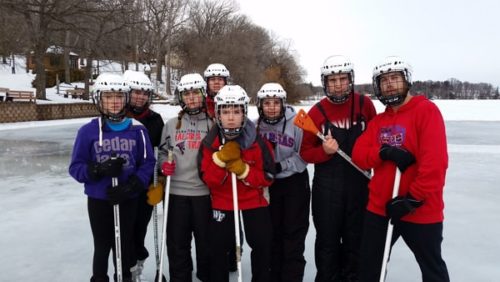 Winter Retreat
Our annual winter retreat sometime near the end of January or beginning of February.  This is a highlight for the youth every year.
Past Themes:
2015: Worship
2015: Prayer
2016: Sacrament
2017: Love your Selfie
2018: Hello My Name Is:  Names for God
2019: Jesus, the "I AM"
2020:  "Breathe"
2021:  God and Relationships
2022:  Spiritual Disciplines:  How to get strength from God.
*Must be an active youth group participant to attend.
---
Summer Trip
Our summer trip is on a three year rotation.
Year 1: Mission Trip - Week Long
Our year 1 rotation is a service project where we focus on others and God.
Where: Beatyville, KY
When: Summer 2022
What: Flood Relief Work
Year 2: Music festival/Long weekend Event
Our year 2 rotation is a trip that we focus on our relationship with each other and with God.
Where: Kentucky
When: Summer 2019
What: ARK Encounter and Creation Museum
Year 3: Rocky Mountain High - Senior High Retreat to Colorado
Our year 3 rotation is a retreat put on through the RCA. We focus on our relationship with God.  Learn more about Rocky Mountain High at http://www.synodyouth.org/rmh/
Where: Colorado
When: Summer 2021
What: Rocky Mountain High
*Must be an active youth group participant to attend.
---
Fundraisers/Donate
Calendars: November-December
Rummage Sale: April 27th, 2022
Leaders
Pastor Ron Van Peursem (main contact)
Jodi Van Peursem (main contact)
Our desire is to help
each adult connect
with God and others
in a real way
Adults can be involved in many different ways at Red River Church, whether it is volunteering in one of the many areas of service or being involved in a small group Bible study.
Sunday morning at 9:00 am - Adult Sunday School
Friday morning - Women's Bible Study
Our church has a subscription to a resource called RightNow Media.  It a large database of Bible studies and resources for all ages.  We would love to share it with you.  Click on the following link to sign up. https://www.rightnowmedia.org/Account/Invite/REDRIVER
Camps
Members attend Camp Lebanon in central Minnesota at different times throughout the year.
SUNDAY SCHOOL @ 9:00 AM | WORSHIP SERVICE @ 10:00 AM