Red River Church was started in 1982 when a small group of men and women began exploring the idea of bringing a reformed church into the community.  By 1986, a congregation had formed.
In 1991, Red River Church broke ground on a church building at the corner of 9th Street and 7th Avenue in West Fargo across from the new West Fargo High School - which is where we are to this day.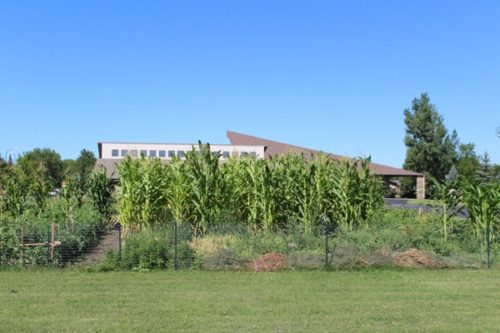 Through the years we have led a number of events to serve the community and share the good news of Jesus Christ. We love our community and have hosted ESL classes, offered a free soccer camp and currently have free-of-charge community garden plots along with hosting many other functions. We love sharing about Jesus and have done so through Vacation Bible School programs and continue to do so through various ministries, community building nights and by opening our doors to immigrant worship services.
We strive to be a place of joy, hope and love by living, learning and teaching spiritual truth. Our joy comes from serving the Lord with our heart, mind and soul. Our hope is to be an asset to our community. Our love comes from God as we pray to be used by him.
Red River Church is a member of the Alliance of Reformed Churches. We most importantly believe in the love of God for all people and that he showed that love throughout the Bible, most specifically through the life, death and resurrection of Jesus Christ.
SUNDAY SCHOOL @ 9:00 AM | WORSHIP SERVICE @ 10:00 AM