Pastor Ron Van Peursem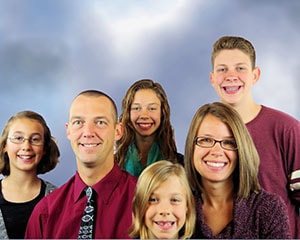 Ron Van Peursem began his career teaching at a rural school in South Dakota.  He taught computer classes, 5th grade and 6th grade - along with coaching football and basketball.  Ron found that although he was enjoying working with students, God was calling him into full-time ministry.
In obedience to God's call, Ron attended Seminary at Sioux Falls Seminary in Sioux Falls, SD.   Then in 2009, God led Ron (with his wife Jodi and 4 children) to the Fargo area where he accepted the pastor position at Red River Church in West Fargo.
Pastor Ron and Jodi love spending time with their biological family and church family.  They enjoy playing board games, cards, sports and music.  Ron and Jodi spend many afternoon and evenings attending school functions all over the FM area as they cheer on and support the youth of RRC.
If you attend RRC for any time at all, you will learn that Ron LOVES potluck, pie and Oreos!
Ron's desire is to fall in love with the Lord more and more everyday and to encourage others to do so as well.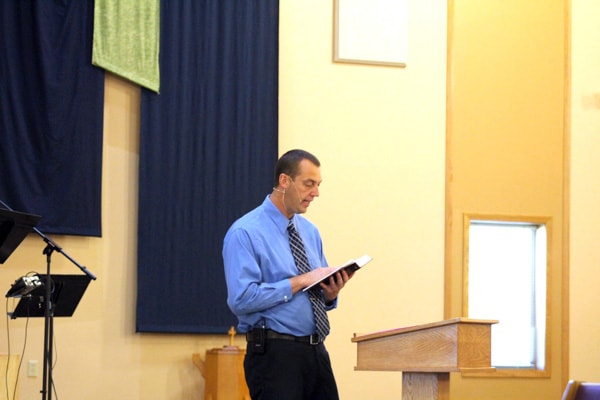 Letter from Pastor Ron:
Welcome to Red River Church and our family. We are committed to loving Jesus and we strive to learn from God's word each week. Our church family cares for one another and for our community.
I love being the pastor at Red River Church. I am not perfect; we are not perfect, but with God's grace and help we can grow in our relationship with Him and with each other. By embracing the fact that we need God in our lives, we begin to share our needs, desires and dreams. This helps foster an environment of "real" relationships and a willingness to share our victories and struggles in life which lead to more authentic relationships with each other and most importantly with God.
Another reason I love being the pastor here is that we strive to include every generation in the life of our church. We do this by including all ages in our weekly worship services as well as offer education, love and care to each and every person in our church family . I believe it is vital for multi-generational interaction and community. We can each learn so much from each other and being a church community that encourages that is vitally important. It is such a privilege to watch each generation mingle, encourage each other and grow spiritually together.
I could say so much more but I will instead leave you with an invitation, come join us! You may catch a glimpse if you come for one Sunday, but I encourage you to try us out for a month to really understand the community and the ebb and flow of how we believe God is working here.
Much Peace to You!
Pastor Ron Van Peursem
Trina Billingsley, Music and Worship Coordinator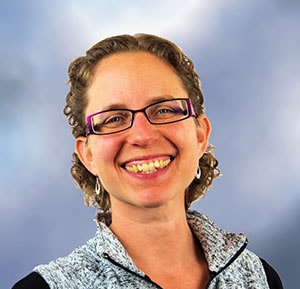 Trina Billingsley has been at Red River Church since the fall of 2002, working and volunteering in various capacities.
Currently, Trina is on staff as the Worship and Music Director and volunteers with the Youth Group. She is also employed at MSUM as an accompanist.
Trina enjoys worshiping God through music and making music with other people. Red River Church has been instrumental in her professional, personal and spiritual growth.
Trina lives in Fargo with her husband, Scott, and their three children: Cassandra, Hazel and Luke.
Toni DeBerg, Administrative Assistant
In 2014,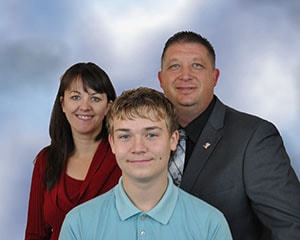 Toni DeBerg began attending Red River Church and became a part-time administrative assistant here in 2015.  She is also attending North Dakota State University as a full-time student. Toni's family (husband Troy and son Richard) became members in 2016.  Troy and Richard volunteer on both the worship and tech teams.
Since 1999, Toni has served with the North Dakota National Guard in the 188th Army Band.  Toni's family enjoys spending time with their church and guard family and stays busy with school and life obligations.
Toni's journey at Red River Church has helped her grow in her faith and learn what it means to be part of a church family.
Pauline Thompson, Treasurer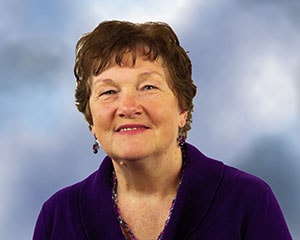 SUNDAY SCHOOL @ 9:00 AM | WORSHIP SERVICE @ 10:00 AM